A new bipartisan proposal is seeking to help historically Black colleges and universities (HBCUs) build themselves up.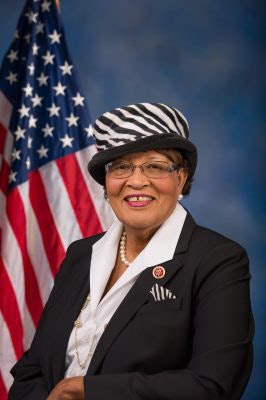 The proposal is being led in the U.S House of Representatives by HBCU Caucus co-founder and co-chair Rep. Alma S. Adams, D-NC and HBCU Caucus co-chair Rep. French Hill,R-AR and in the U.S. Senate by HBCU Caucus co-chairs Sen. Chris Coons, D-DE and Sen. Tim Scott, R-SC.
The bill, "Institutional Grants for New Infrastructure, Technology, and Education (IGNITE) for HBCU Excellence Act," was officially introduced on Wednesday at a press conference on Capitol Grounds.
Adams said the bill was being introduced "to rectify over a century of systemic neglect." The bill has the potential to create jobs while investing in HCBU infrastructure, Adams said at the event.
The bill would give funding for HBCUs for campus facility renovation, repair, improvement and construction, historical preservation of buildings, high-speed broadband and acquisition of equipment, according to the bill summary.
According to the summary, out of 79 HBCUs surveyed for a 2018 Government Accountability Office (GAO) report, 70 reported that 46% of their building space needed repair or replacement. And eight of 35 public HBCUs surveyed reported that more than 75% of their building space needed such fixes. Public and private HBCUs reported average deferred maintenance backlogs of $67 million and $17 million respectively.
"As a former community banker and a former chamber chairman in metro Little Rock, I know the academic and economic power and strength of these HBCUs, not only for the benefit of those students, but for the benefit of greater Little Rock's workforce," Hill said at the event.
Despite representing only approximately 3% of four-year schools, HBCUs produce more than 17% of all bachelor's degrees given to African Americans. HBCUs enroll almost 60% of first-generation and low-income students.
"I can think of no better thing that we could be joined together in a bipartisan, bicameral way to do than to invest in the infrastructure of some of America's greatest institutions, institutions that – despite their legacy and history, the underinvestment they have struggled through – have made remarkable contributions to our state and our country," Coons said at the event.
What HBCUs provide goes beyond just its students, said Lodriguez Murray, senior vice president of public policy and government affairs at the United Negro College Fund (UNCF).
"We talk about HBCUs and we think of students," he said. "But you also have to think of the $15 billion of annual economic impact, of the 134,000 plus jobs that are on our campuses every year and of one graduating class this season will earn over $130 billion during their lifetimes," Murray said.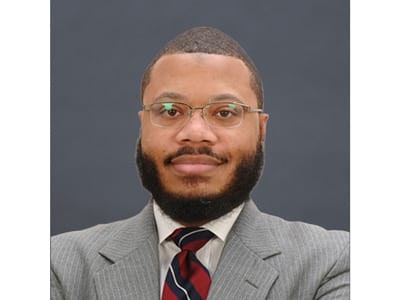 Lezli Baskerville, president and CEO of the National Association For Equal Opportunity in Higher Education (NAFEO), said in a phone interview that the time was right to get the legislation passed.
"The climate is right for building a larger base of support for the bill and getting it passed," said Baskerville. "And NAFEO is privileged to be among the leading associations that will educate members of diverse communities about the importance of the bill and what it will do to close the gulf between the resources invested in HBCUs and the needs of HBCUs to remain competitive with and comparable to their historically White counterparts."
More than 60 members of Congress have already signed on to the legislation, said Murray.
"It's a pivotal time for us, coming off of a summer of racial reckoning as well as in the throes of a pandemic that disproportionately impacts those that are from underserved communities," said Murray. "Now is the time to make good on so much momentum for HBCUs and students from underserved backgrounds everywhere by investing in those institutions so that we no longer have to say that these institutions have done so much with so little for so long."
Arrman Kyaw can be reached at akyaw@diverseeducation.com