The American Library Association concluded its week-long Annual Conference and Exhibition June 29 with a virtual conversation between former President of the United States Barack Obama and Secretary of the Smithsonian Institution Dr. Lonnie G. Bunch III.
The two sat down to discuss the current state of democracy and highlighted details from Obama's memoir titled, A Promised Land, which follows his search for identity and simultaneous journey into politics.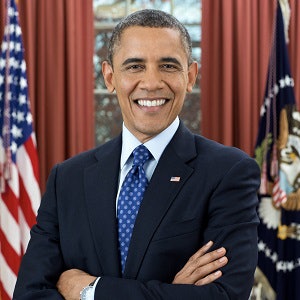 "Throughout that process, what I have always believed is that we are all works in progress," said Obama. "We come into the world with certain possibilities for good and for ill; a potential to maybe make a contribution, he said.
"If we are lucky and we work hard, maybe we fulfill part of that potential," Obama added. "But it is always imperfect. And certainly, that was true for me. But what I also think is it is true for America."
After he left office in 2017, the country has since faced political division, continued police violence, an increase in hate crimes—most recently fueled by the COVID-19 pandemic—and the spread of misinformation.
Misinformation was prevalent during last year's presidential election, with former President Donald J. Trump, his supporters and even some members of the Republican Party declaring the 2020 presidential election was rigged. Claims around election fraud led to the riots on Jan. 6 at the United States Capitol. Thousands of individuals defaced and stormed the historic building, all while holding weapons and waving Confederate flags.
Obama noted similar trends of misinformation and racial rhetoric occurred during his presidency—with some questioning his citizenship and referring to him as a "socialist," "anti-American" and "radical."
"How do we get back to a place where all of us as citizens at least agree on certain baseline facts and certain core principles?," he asked during the conversation.
Recognizing the power of stories, Obama emphasized that librarians have a role to play in providing individuals with those "shared set of baseline narratives" to ensure that democracy "works."
"I want to thank all the librarians out there whether you are in a small town or big city," he said. "You're opening up the world for our children; giving them access to possibilities that they might not otherwise have [and] creating safe spaces where reading is cool. You mean a lot to not just those individuals who benefit from your work, but you mean a lot to our democracy and our country. We appreciate you."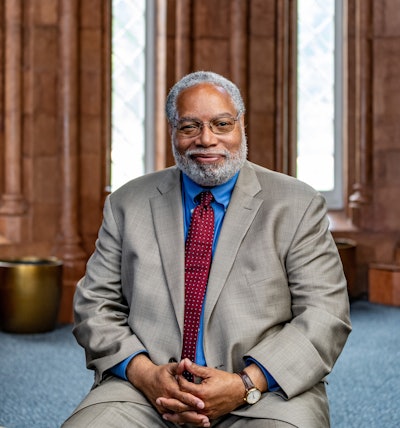 "Libraries and museums sometimes are the glue that holds the country together," added Bunch. "And the key is our shared future and our shared narratives."
Growing as both an individual and as a nation requires being respectful to someone who shares different values and opinions, said Obama.
"I have got to then agree with that person on a process for us to resolve differences, which means that I may not get everything I want and that person's not going to get everything he or she wants," he said. "That is essentially how democracy works. It is the antithesis of absolutism."
He made it clear that there are some principles that should be stood up to and there is still a barometer that measures "right and wrong."
Despite the ongoing challenges, Obama remained optimistic about the future of the U.S. due to the thousands of Americans who participated in the recent Black Lives Matter protests, which was catapulted by the murder of George Floyd.
To create lasting change, the next steps are translating those protests into concrete actions by addressing the criminal justice system, hiring processes and systemic barriers within other institutions.
"If we start seeing more progress there, then we are not going to eradicate racism or prejudice, but we can reduce it," said Obama.
In talking with his daughters, Sasha and Malia, as well as their peers, he said that he finds hope in the next generation's commitment to change.
"They are as sophisticated, as thoughtful, as idealistic as any generation I think we have ever seen," said Obama. "I think the task of restoring America is not only to reaffirm some core values…but also empowering these young people or reimagining with them what these new institutions look like."
Sarah Wood can be reached at swood@diverseeducation.com.