In the past, Federal Pell grants made the difference between whether a student could or could not afford to achieve a higher education.
But now, due to the rise in affordability challenges — such as food and housing insecurity — the federal financial aid is "no longer enough," according to Dr. John Downey, president of Blue Ridge Community College (BRCC).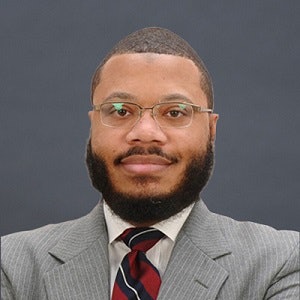 Though the Pell grant assists nearly seven million low- and middle-income students, the current maximum rate covers under one-third of the average cost of attendance at a four-year public institution, according to the United Negro College Fund (UNCF).
Given that 75% of students at historically Black colleges and universities (HBCUs) are Pell-eligible, the UNCF has been actively involved in efforts to increase the Pell grant.
In 2019, Dr. Michael L. Lomax, UNCF's president and CEO, called on Congress to double the maximum Pell grant during the State of the HBCU Address.
"Doubling the Pell Grant would go a long way to help restore the purchasing power of the program that it had back in its' mid-1960s origination," said Lodriguez Murray, senior vice president of public policy and government affairs at UNCF. "It targets the funding to the students that need it the most."
Other higher education advocacy groups and institutions have followed suit.
In March 2020, around 1,200 colleges, universities and organizations formed a coalition and urged Congress to take action.
The coalition's letter stated, "this long overdue investment will drive economic recovery, help address racial and economic inequities in college completion rates, and increase overall educational attainment."
Murray said that the network of support across the country "can do nothing but help." Nevertheless, higher education currently faces a "battle" between doubling the Pell grant and making college tuition free.
Dr. Robert Kelchen, associate professor of higher education at Seton Hall University, argued that the advantage of the Pell grant is that it benefits all sectors of higher education. Tuition-free college, on the other hand, may only impact community colleges or public four-year institutions.
"That means that that private colleges are lobbying strongly against tuition free public college," said Kelchen, who is slated to join the faculty at the University of Tennessee, Knoxville next month. "Doubling the Pell Grant is something that everyone can get behind to at least some extent. It avoids some of the difficult political battles."
Doubling the Pell grant was one of the tenets of President Joe Biden and Vice President Kamala Harris' campaign platform.
Months into his presidency, Biden proposed a $400 increase to the maximum Pell grant in his fiscal year 2022 budget. An additional $1,475 was requested in the American Families Act — equating to a $1,875 total Pell grant increase.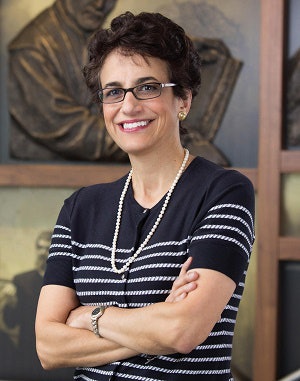 Dr. Miguel A. Cardona, the U.S. secretary of education, described the move as the "first step in a more comprehensive proposal to double the grant."
"We heard you and we are grateful [for the proposed increase], but we need to do more and better on behalf of our students," said Dr. Linda M. LeMura, president of Le Moyne College.
Her desire for change stems from first-hand experience as a Pell grant student. Now, as a college president, LeMura meets with local delegates and congressional representatives to explain the value of the Pell grant—which has been shown to improve college access, retention and graduation rates.
"It not only ameliorates poverty but it also encourages students to get into the workforce as early as possible," she said. "They become contributors, taxpayers, wonderful citizens, engaged and compassionate citizens who have the benefit of higher education. We are networking throughout the country to try to get this done."
Beyond the idea of doubling the Pell grant, Downey encourages legislators to consider the workforce Pell in order to address the current shortage of skilled workers.
BRCC seeks to close the skills gap within Virginia through its short-term workforce credential program FastForward. Two-thirds of the cost of the program is funded by the state and students are responsible for the remaining balance. Allowing the Pell grant to be used for workforce programs would mitigate financial barriers, according to Downey.
"We had stories of people who have gotten a welding certification or a truck driving certification and it has absolutely changed their life through the stability of having benefits and a good income," he said. "Then the hope would be they go from those programs into associate degrees and baccalaureate degrees, which then over time allows them to continue to increase their standard of living."
Sarah Wood can be reached at swood@diverseeducation.com.