To meet workforce demands, two national educational attainment goals have been introduced over the last decade.
In 2008, the Lumina Foundation pushed to achieve a 60% completion rate for post-secondary credentials and degrees among adults aged 25 to 64 by 2025. A year later, former President Barack Obama's administration aimed to reach the same percentage but for adults aged 25 to 35 by 2020.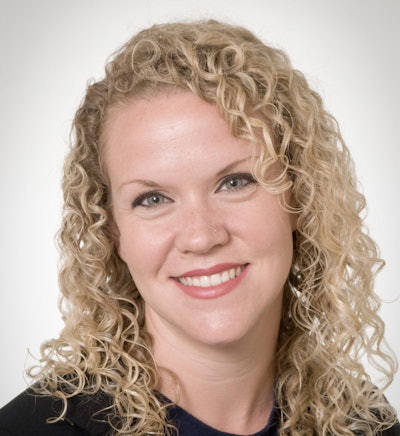 States have also begun to institute their own objectives, with more than a half adopting a goal similar to what Lumina has put forth.
In 2019, only 43% of all adults in the United States had completed a postsecondary degree, according to the Institute of Women's Policy Research (IWPR).
With research indicating that targeting high school seniors would still result in achievement gaps, national and state efforts have shifted their focus to recruiting adult learners.
Currently, one in five adults between the ages of 25 to 64 hold some college credit but no degree. Of that number, 35% are parents with at least one child under the age of 18.
Given that these individuals make up a large part of the adult population, reengaging parents is vital to meeting national and state educational attainment goals, according to new IWPR research.
"When parents earn a college degree, they have better earning outcomes, better employment outcomes, greater access to health insurance and pensions, all of which set their children up for success," said Lindsey Reichlin Cruse, managing director of the Student Parent Success Initiative at IWPR. "And their children themselves are more likely to go to college. It matters beyond just the current labor force demand because we are also essentially setting up the next generation of our workforce up to to meet those demands. "
The report, "Re-Engaging Student Parents to Achieve Attainment and Equity Goals," predicts that only 48% of adults will hold an associate, bachelor's or graduate degree by 2025,  meaning an additional 23.5 million adults would need to earn a degree to meet the national goal. On its current track, without the emphasis on recruiting adults with children, the 60% goal would not be fulfilled until 2042.
Attainment rates vary based on demographics and parental and marital status. Parents would achieve 60% education attainment by 2034 compared to 2049 for adults without children. Single mothers would reach the goal by 2048, with single fathers achieving it four years later, according to the report.
"One thing that is done really well [in this report] is connecting the need to attract, support and retain student parents to meet our states with the goal," said Portia Polk, director of learning and advocacy at Generation Hope, a nonprofit that supports student parents. "I think making that connection really makes a strong case for why student parents are important. It creates an imperative for higher education leaders to focus their attention on their student parents."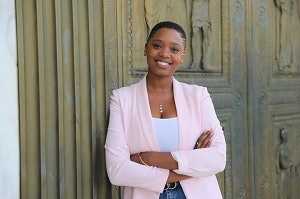 Barriers such as unaffordable childcare, financial challenges and job responsibilities prevents many adults with children from enrolling in or returning to college.
As does existing racial inequities.
Currently, 28% of Indigenous, 37% of Black and 23% of Latinx parents hold college degrees. Comparably, 55% of White parents have earned a degree while around 70% of Asian and Pacific Islander parents have least an associate degree, the report found.
"Student parent work is race equity work," said Polk, who is also an adjunct professor at the University of the District of Columbia. "There are huge discrepancies in achievement based on race. That means that there is something wrong with our higher education system and that we are not seeking equitable approaches to how we are serving some of our most deserving students."
To reengage parents into the higher education system, the report laid out policy and initiative suggestions for institutions as well as the federal and state government.
On the federal side, the report recommended the establishment of new national attainment goals focused on prioritizing the student parent population and increasing racial equity. Additionally, policymakers can collaborate with Congress to invest an additional $500 million in the Child Care Access Means Parents in School (CCAMPIS) grant program to ensure access to affordable child care.
While states and institutions can implement policies to promote completion among student parents—more specifically, Latinx, Indigenous, Black and single parents—policies and programs could also include creating family friendly spaces on campuses, forgiving small institutional debts, increasing need-based financial aid assistance and allowing student parents to earn college promise program benefits, the report noted.
"Without investment and policy reform that takes that intersectional lens looking at the intersections of parenthood—especially single parenthood—with race, ethnicity and gender, we are not going to make progress towards these big goals that we set for our country," said Cruse.
Sarah Wood can be reached at swood@diverseeducation.com.