With five of the 11 worst public colleges for working class and low-income student enrollment being located in Virginia, researchers at Education Reform Now (ERN) are putting a public spotlight on higher education within the state.
Earlier this year, the first report "Scratching the Surface: De Facto Segregation by Race & Class in Virginia Higher Education" found that student populations at the majority of Virginia colleges and universities were not representative of the state's demographics.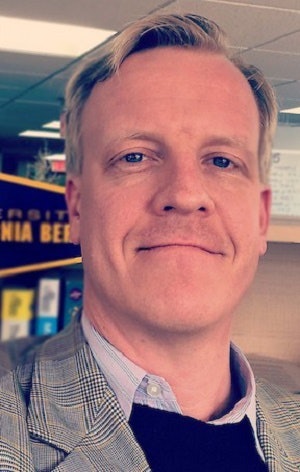 In 2019, over 18,000 Black students graduated from Virginia high schools. though Washington and Lee University only enrolled four. Both Christopher Newport University and the College of William & Mary are situated within 50 miles of multiple counties with over a 40% Black population, but Black students represent only 7% at each institution, according to the research.
Expanding on student demographics and enrollment, the recently released second report "Higher Education School Finance Inequity and Inadequacy in Virginia" focused on financial aid and college affordability.
"One of the things about Virginia is it has got an incredible reputation for public universities," said James Murphy, lead author of the report and senior policy analyst at ENR. "The University of Virginia is an amazing institution, William and Mary is an amazing institution. But it is not even serving its own citizens."
Compared to community colleges, four-year institutions in Virginia receive 68% more in funding per full-time equivalent (FTE). William & Mary and Virginia Military Institute (VMI)—with $1 billion and $540 million endowments—earn double as much per FTE than the states' two-year institutions. In 2020, Virginia was ranked 44th in state funding for community colleges per FTE, the report found.
Appropriations are also being distributed at higher rates to institutions who serve less Pell grant students.
Norfolk University and Virginia State University's student population consists of between 63% to 70% Pell grant students. The two public historically Black colleges and universities (HBCUs) in the state receive around $12,000 in appropriations per FTE. Yet, the University of Virginia's College of Wise enrolls half the amount of Pell grant students and receives $14,121, according to the research.
Additionally, George Mason University enrolls twice the number of Pell grant students than the University of Virginia but receives the smallest percentage of state appropriation per FTE among four-year colleges in Virginia.
Virginia's public four-year colleges have the 3rd highest tuition in the country, while its research universities rank 7th. Even with its $9.6 billion endowment, UVA holds the fifth highest in-state tuition and fee level in the country for public flagships, the report said.
"Trusting colleges to do right by students in their state and students across the nation is not working," said Murphy. "We need leadership to change the situation to truly become accessible schools that lead to good outcomes for all students."
Given the cost of enrollment at many of the institutions, 57% of graduates from Virginia four-year colleges and universities have student debt. One-quarter of graduates owe over $50,000. While 90% of graduates at the two public HBCUs in Virginia hold student loan debt, according to the report.
Inequities are also seen within the state's student grant aid programs like the Virginia Tuition Assistance Grant Program (VTAG).
The non-need and non-academic merit-based grant received $71 million in 2020, with an average award of $3,066 in 2018. VTAG is open to both undergraduate and graduate students at private four-year institutions in the state.
Students from families with a household income of over $100,000 per year are more likely to receive VTAG grants than students from families earning between $50,000 and $100,000. In 2018, more than 3,000 students who received VTAG did not qualify for financial aid or apply for federal financial aid. Every year, $10 million of the state's college financial aid is distributed to families without "demonstrated financial need or heightened academic merit," the research found.
Nine private colleges within the state who receive VTAG funds hold a graduation rate of less than 50%. Liberty University, for example, secures the largest amount of funding but has an overall graduation rate of 47% and 17% graduation rate for Black students, according to the report.
"That is not the wisest use of financial resources in the state," said Michael Dannenberg, vice president for strategic initiatives and higher education at ERN and author of the report. "It reflects a need for there to be greater accountability associated with the distribution of state and federal funds."
Virginia lacks a consistent and transparent funding formula for its higher education institutions. Currently, state funding focuses on faculty salaries, instruction and support services and faculty to student ratios, according to the report.
Danneberg suggested implementing an equity-minded approach that "rewards access, affordability and student success" and takes institutional wealth into consideration.
"This is a civil rights issue," he said. "You have a separate and unequal higher education system in Virginia. And just like with K-12, if state leaders won't improve matters, it is incumbent on the federal government to mandate or at least incentivize genuine quality, equal educational opportunity."
Sarah Wood can be reached at swood@diverseeducation.com.