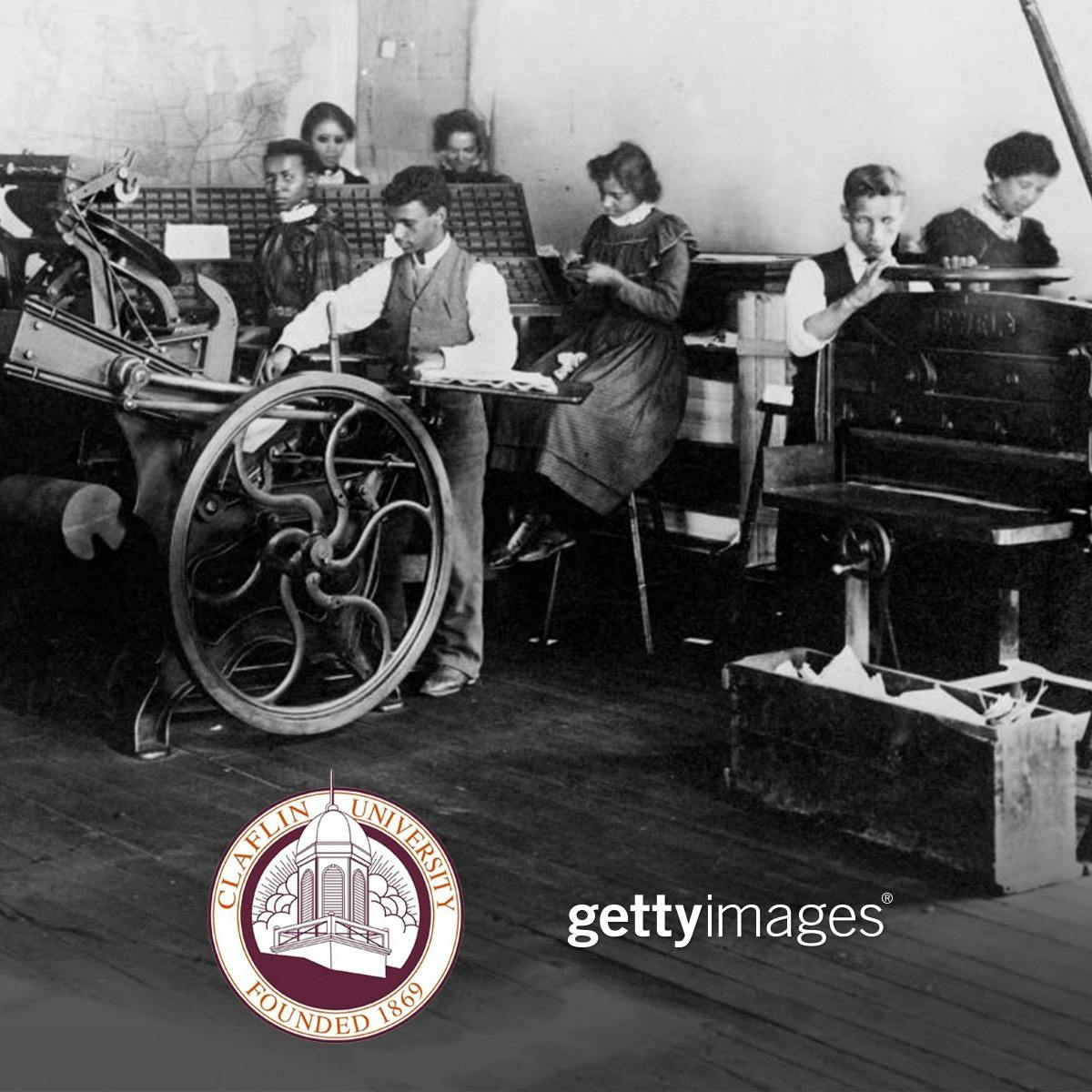 An archival photo from Claflin University that has been added to Getty Image's online collection.Claflin University and Prairie View A&M University (PVAMU) have been selected as two of four recipients for the first annual Getty Images Photo Archive Grant for historically Black colleges and universities (HBCUs).
The grants "were created to honor the vast history of HBCUs and their contribution to American history," said Cassandra Illidge, vice president of partnerships at Getty Images.
The institutions will each use the grant to digitize and document 50,000 archival photographs that  better tell the story of these HBCUs and the communities they serve. Claflin University photos feature the Charleston Hospital Workers Strike and their Conference of the Black Mayors Collection. PVAMU's archival photos will tell the story of the migration and injustices experienced by Black communities in Texas, and share the legacy of Black female photographer Elnora Teal and her Teal Portrait Studio.
The images will become part of the "HBCU Photo Collection" and are accessible for download at gettyimages.com. The institutions retain the copyright on the photos. Fifty percent (50%) of all revenue will be returned to the grant recipients, 30% will be used to build a scholarship fund for students at HBCUs, and the remaining 20% will build the Getty Images Photo Archive Grant for HBCU program to be implemented yearly.