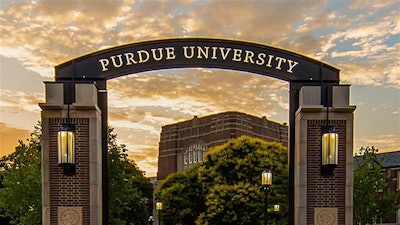 A Purdue University police officer has received death threats and was placed on leave after video surfaced of him pinning a Black student to the ground, pressing his elbow into the student's neck. An inquiry has been launched to investigate what happened.
The student, Adonis Tuggle, was out with his girlfriend when the officer arrived. His girlfriend, who is white, began filming the encounter at Tuggle's request.
Tuggle can be heard telling the officer, "I can't breathe. You're choking me. You're hurting me," as they struggled on the snowy ground.
"He dropped his full weight on my face and neck," said Tuggle. "In the heat of the moment, the only thing I was thinking about was trying to get this officer off of me."
Campus police Chief John Cox said the officer was responding to a caller who said, "it appeared a woman was being held against her will."