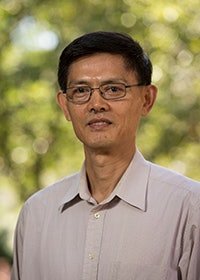 The American Association of University Professors (AAUP) has joined with Asian Americans Advancing Justice (AAJC) and the AAJC Asian Law Caucus in supporting the amicus brief for the case of Xi v. Haugan.
Civil rights groups maintain that federal agencies, including the FBI, have used racial profiling to surveil Asian Americans and Asian immigrants. The brief details the harm done by the stereotyping of the Asian American community and the pressures put on universities and colleges to treat Asian American researchers with suspicion.
In 2015, Dr. Xiaoxing Xi, a physics professor at Temple University, globally known expert in superconducting technology, and an immigrant from China, was falsely arrested on suspicion of sending unlawfully obtained technological information to China. Xi is suing the federal government and several of its agencies on appeal, as his first suit was dismissed due to qualified immunity.
"Professor Xi and his family deserve justice, as do all other victims of this discriminatory targeting," said Risa Lieberwitz, general counsel for the AAUP. "The courts must hold the US government accountable for its unconstitutional racial profiling and persecution of scientists and researchers of Asian descent."