Paul Quinn College has surprised 394 high-achieving high school seniors from high schools in Fort Worth, Texas with college acceptance letters not just for them, but also for two family members each. The students received the news during what they believed to be a tour of the campus.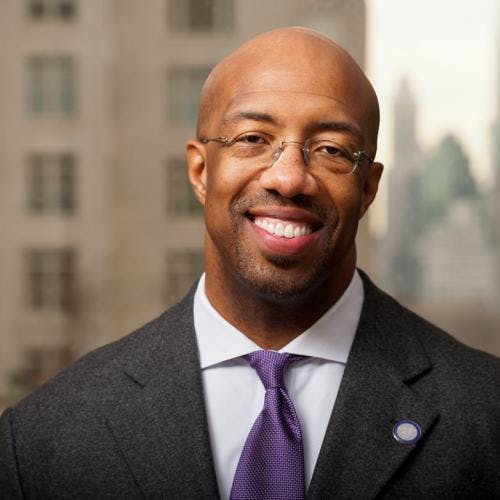 Dr. Michael J. Sorrell
The move came as part of a partnership Paul Quinn developed with Fort Worth Independent School District (FWISD) as a commitment to eradicating intergenerational poverty. From this point forward, each Pell Grant student admitted to Paul Quinn, an HBCU, will have the opportunity to select two family members to begin college with them.
"We believe that higher ed's hero narrative for first generation and Pell Grant students is doing more harm than good," said Dr. Michael J. Sorrell, president of Paul Quinn. "In what other world would we ask the most inexperienced to do the most difficult things for the most disenfranchised? That is why our new admissions philosophy is so important. It weds common sense to compassion and produces success for the people who deserve to win."
Each student from participating schools has earned a 3.0 GPA or higher and came with recommendations from their principals. During their tour, students got the chance to experience life as a college student for a day, including taking a class led by Sorrell.