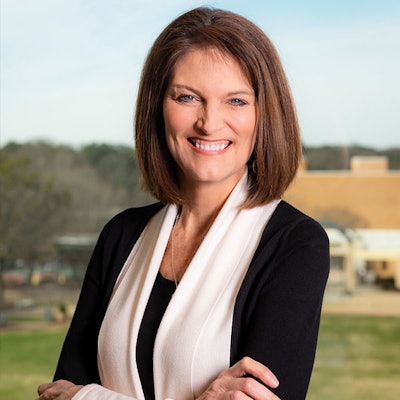 The Board of Regents of the University System of Georgia has named Dr. Kathy "Kat" Schwaig as the next president of Kennesaw State University (KSU).
Schwaig has served eight months as KSU's interim president, and in that time focused on student-centered policies and the development of practices that improve retention and completion. She created the Student Success Steering Committee to help develop and improve these initiatives.
"My highest priority has been to support faculty and staff in making KSU a student-centered university, and the university's focus on retention, engagement and academic success won't change," Schwaig said. "There is no question that Kennesaw State University has an extraordinary story and a promising future."
Before becoming interim president, Schwaig was a faculty member at KSU and served as interim chair for the department of accounting. She also served as Dinos Eminent Scholar Chair of Entrepreneurial Management, oversaw accreditation reviews, and helped bring in over $13 million in donations to the university.
Swaig's term as president began March 16.