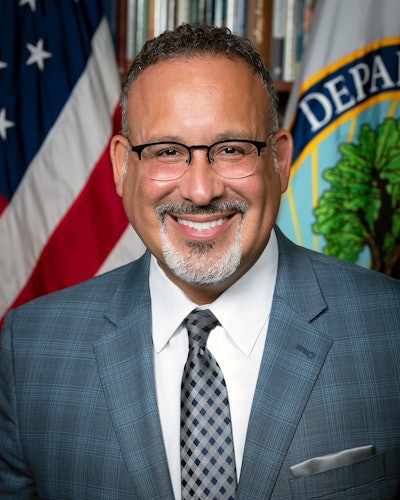 The Biden-Harris administration, in partnership with the Aspen Institute, a nonprofit committed to creating a free, just, and equitable society, is hosting forums across the nation, called White House Initiative Latino Economic Summits. These meetings will connect community leaders and elected officials with federal leadership, resources, and the Aspen Institute.
It's part of the Biden-Harris administration's goals to improve and champion diversity and building a more inclusive society, said Secretary of Education Dr. Miguel Cardona.
"These summits are part of our commitment to advancing equity and opportunities for Latino communities across the country," said Dr. Miguel A. Cardona, U.S. Secretary of Education.
The first meeting will happen on March 22 in San Antonio, Texas, then move to Denver on March 26.
"The Latino community, representing nearly 19% of our population, is central to our country's present and its future," said Dr. Daniel R. Porterfield, president and CEO of the Aspen Institute. "We have a responsibility to build structures that create opportunity for people and families in this critical demographic."