Non-tenured Howard University faculty will not go on strike after an agreement was reached with university leadership early on Wednesday morning, March 23.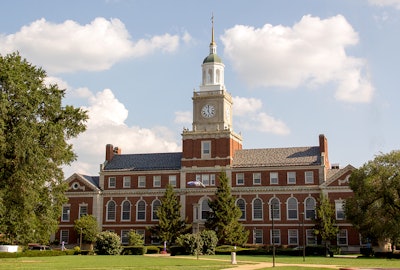 "We are pleased to announce that we have reached a tentative three-year agreement with SEIU Local 500, the union representing Howard's full-time lecturer and adjunct faculty," Howard representatives said in a statement.
Faculty had threatened to walk out over issues of low pay and overburdened working conditions.
The contract proposal includes improvements in compensation and job security for both non-tenure track lecturers and adjuncts. Full details of the tentative agreement are currently being shared with HU faculty who will vote on the contract proposal in the next few days.
Howard faculty members had announced last week that they would go on a three-day strike if they didn't reach an agreement with the school..
"After years of frustration while upholding the University's long legacy of academic excellence, contingent faculty united, took a stand and demanded Howard University live its values. This is a great day for the lecturers, adjuncts of Howard because we have proven that we will not be silenced or ignored anymore. Our working conditions are our students' learning conditions. The improvements we've won today, not only improves the lives of some of the lowest paid faculty in the area, it improves the learning experience of the many students we serve every day, " said Cyrus Hampton, a Howard University master instructor in the Department of English.