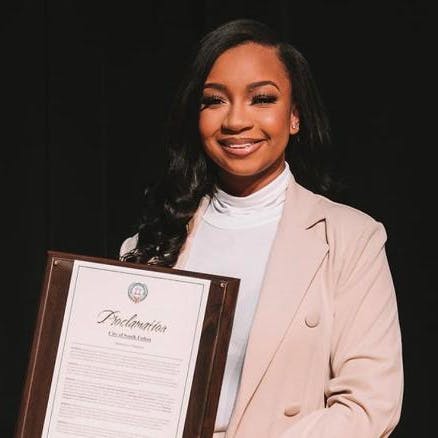 Georgia high school senior Makenzie Thompson will study animal science at Tuskegee University.Georgia high school senior Makenzie Thompson received acceptance letters to 49 universities and $1.3 million in potential scholarships.
Thompson, who is president of her class, co-captain of the school's dance team, and vice president of a community service organization, has chosen to accept an offer from Tuskegee University, a Historically Black College and University (HBCU) in Alabama.
Tuskegee's campus made her feel "that I was at home," said Thompson, who will study animal science in the hopes of becoming a veterinarian. Tuskegee University has a reputation for producing Black veterinarians, which Thompson said helped attract her to their program.
While Thompson said she never planned on applying to so many institutions, she attended college fairs and received fee waivers, enabling her to apply to 51 schools. She said she is excited to begin her new life as a freshman on campus, "learning about my independence and who I am as a person."