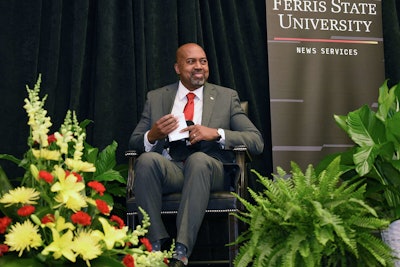 Ferris State University (FSU) in Big Rapids, Michigan, has named Dr. Bill Pink as its next president, making Pink the first Black individual to helm the institution when he begins his service in July, pending board approval.
Pink is currently president of Grand Rapids Community College (GRCC) and has spent more than 30 years in academia as a teacher, administrator, and community leader. GRCC Board of Trustees chairman David Koetje said that their institution blossomed under Pink's leadership.
"Dr. Pink has always focused on access, making sure everyone in our greater community was able to take advantage of the opportunities created by our college," said Koetje. "GRCC changed in many ways on his watch."
FSU's outgoing president, Dr. David Eisler, who served as FSU's president for 19 years, said that although he did not take part in the search for his successor, he did encourage Pink to apply.
"He's enthusiastic, charismatic, and he is a leader," said Eisler. "I believe, under [his] leadership, we can and will create a truly extraordinary university of the future."