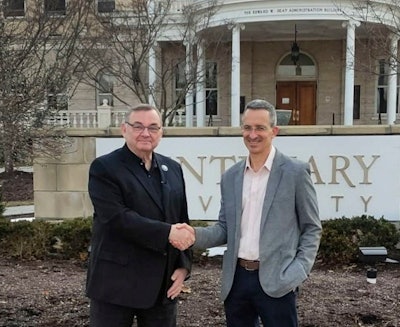 Centenary University, a small liberal arts institution in Hackettstown, New Jersey, will host the first ever master's program in Happiness Studies.
The program, focusing on understanding human well-being, will be led by Dr. Tal Ben-Shahar, who co-founded the online Happiness Studies Academy.
Dr. Keith Morgen, an associate professor of counseling at Centenary, has helped to develop the program's curriculum, which will be mostly online. Morgen said it was the right time for a program like this, as the pandemic has upended life for so many.
"There's going to be a need for people who have the scholarly training to be able to think about and discuss and work on issues relevant to the human experience," said Morgen.
Ben-Shahar said studying happiness will help the students "become more resilient, and it provides us with tools to deal with normal vicissitudes as well as challenges."
The program received 86 applications in just twelve days, and Centenary President Bruce Murphy said he hopes the program will help his institution's brand and recognition grow.