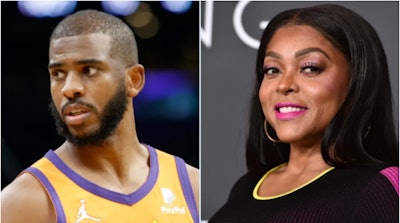 Basketball star Chris Paul, point guard for the Phoenix Suns, and actor Taraji P. Henson have been appointed by President Biden to the White House board of advisors on Historically Black Colleges and Universities (HBCUs).
The board helps HBCUs provide high-quality education and opportunity to their students.
Paul previously spent eight years as president of the National Basketball Players Association and has been recognized nationally for his efforts to advance girl's and women's basketball.
Henson recently launched the Boris Lawrence Henson Foundation to honor the work of her father. The foundation offers mental health services to youth in city schools, provides scholarships to Black scholars studying mental health, and works to reduce recidivism among Black men and women.