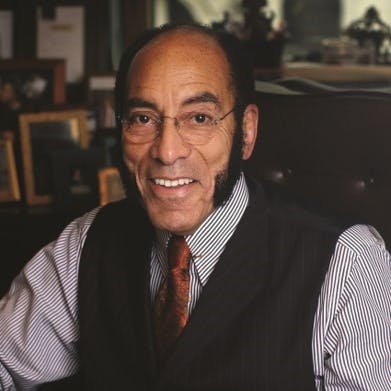 Earl G. Graves, Sr., founder of Black Enterprise magazine.On April 6, Morgan State University will host a tribute to the memory of its alumnus Earl G. Graves Sr, founder of Black Enterprise, the magazine launched in 1970 for Black professionals and entrepreneurs.
Graves died in 2020, and due to safety restrictions during the height of the pandemic, no memorial at the university was held at the time. This celebration of his life has been in planning for over a year.
Family and friends of Graves, Morgan State University president Dr. David K. Wilson, and civil rights leaders will gather at the Earl Graves School of Business and Management in tribute to Graves's legacy.
"[Graves] significantly impacted literally millions of others, including generations of Black entrepreneurs, corporate executives, leaders across all professions, and the loyal subscribers of Black Enterprise magazine," said his son and current CEO of Black Enterprise, Earl "Butch" Graves.
The event is open to the public and will be livestreamed at BlackEnterprise.com.