A Boston-based federal appeals court has overturned all fraud convictions of two parents who paid bribes to get their kids into elite universities as athletic recruits in what was a massive college admissions scandal, NBC News reported.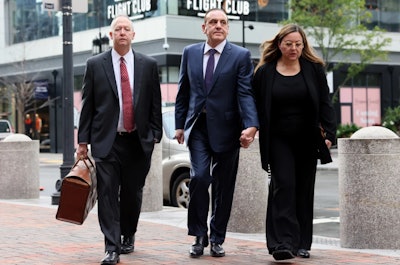 On May 10, the 1st U.S. Circuit Court of Appeals tossed all convictions against Gamal Abdelaziz and all but one conviction of another parent, John Wilson – it decided to uphold the latter's conviction on a false tax return charge. Theirs had been the first case to go to trial in the "Operation Varsity Blues" scandal that involved high-profile U.S. universities, such as University of Southern California; Harvard University; Stanford University; Yale University; Georgetown University; and UCLA.
Abdelaziz was accused of paying $300,000 to get his daughter into the USC as a basketball recruit and Wilson allegedly paid $220,000 to have his son designated a USC water polo recruit and $1 million to get his twin daughters into Harvard and Stanford.
The two's lawyers argued that their clients believed they were making gifts – claiming they were no different than donations made to get a boost in admissions – and that the admissions consultant in charge of the scandal, William "Rick" Singer, had pitched his scheme as legal.
The court said the trial judge was wrong in instructing the jury that the admissions slot counted as "property" of the universities under the mail and wire fraud law. The judges also found that the government had failed to prove that the parents had agreed to join the "overarching conspiracy among Singer and his clients."
Prosecutors were allowed to introduce a "significant amount of powerful evidence related to other parents' wrongdoing in which these defendants played no part, creating an unacceptable risk that the jury convicted Abdelaziz and Wilson based on others' conduct rather than their own," the judges wrote.
The office of Massachusetts U.S. Attorney Rachael Rollins is reviewing the court's opinion and assessing next steps, said a spokesperson for Rollins.