A report released by two Congressional committees – the House Homeland Security Committee and the House Government Oversight and Reform Committee – accuses the Coast Guard Academy of overlooking bullying and harassment and retaliating against those who made complaints.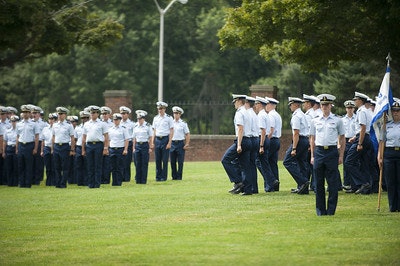 In a joint hearing on Wednesday, committee members will share their findings, the product of an 18-month investigation.
The committees investigated the Coast Guard Academy because of "reports of significant inequities and a poor climate faced by women and minority cadets, faculty, and staff at the Coast Guard Academy," according to the report. For example, Black cadets experienced "substantially higher rates of discipline," and in July 2019, 45 percent of female cadets said they had been sexually harassed, an 11% increase from three years prior.
Admiral Karl L. Schultz, commandant of the U.S. Coast Guard, will not testify at the joint hearing, CT Mirror reported, frustrating lawmakers.
Among other recommendations, the report calls on Coast Guard leadership to ensure bullying and harassment policies are enforced and that investigations into these incidents are conducted according to procedure by qualified, unbiased investigators.