Norwich University recently honored Brig. Gen. Enoch Woody Woodhouse Jr., one of the last surviving members of the Tuskegee Airmen, with an honorary doctorate during commencement, NBC5 reported.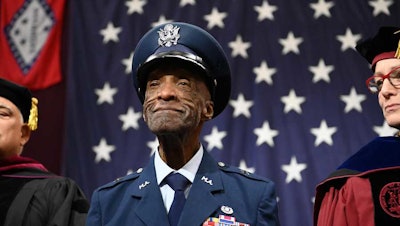 The Tuskegee Airmen were the first group of all-Black military aviators in the U.S. Army Air Corps, for which Woodhouse served as a pilot in World War II.
Norwich, the oldest private military university in the U.S., is the birthplace of the Reserve Officers' Training Corps (ROTC) and the alma mater of Harold "Doc" Martin, a fellow Tuskegee Airman and founder of the Tuskegee Institute.