More than three out of four veterans oppose President Joe Biden's proposal to forgive student loan debt, according to a poll by veterans advocacy group Mission Roll Call, The Center Square reported.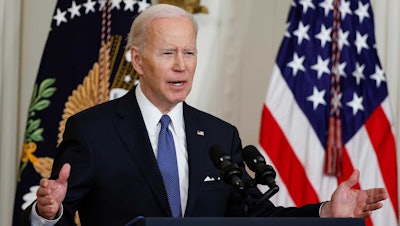 The poll showed 76.6% of U.S. veterans were against it. Doing so would detract from the sacrifice veterans made to earn higher ed financial assistance, the group said.
"There are other ways to do this … forgiving them outright is kind of a slap in the face of veterans who have served and have counted on that to move forward and have really sacrificed quite a bit to get that same thing," said Darrell Owens, a veteran at the America's Warrior Partnership organization. "To have, suddenly, you know, the same thing offered, for zero sacrifice and burden is essentially going to four years of school instead of four years in the Army, that's a big difference."
Biden has not yet publicly announced his plan on forgiving student debt, but his administration reportedly plans to cancel $10,000 per borrower, according to The Washington Post.
Financial assistance for higher education that the military provides comes in the form of the G.I. bill, which provides veterans educational assistance after their military service ends. This acts as a recruiting tool for the military.
And student debt forgiveness could lead to such a decrease in recruits that it raises that raises national security issues, Owens said.