A Pentagon contracting program where retired generals and admirals serve as "senior mentors" is under criticism, despite reforms requiring said employees to disclose possible conflicts of interest, USA Today reported.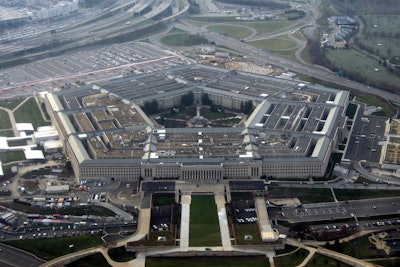 The Pentagon employs approximately 80 retired officers, at about $90 an hour, to advise current commanders. According to USA Today, only a few worked for defense contractors, which had been an issue before.
Still, the revamped senior mentor program appears to be consist predominantly of white men. Of the program's 80 mentors, the U.S. Army has 53. And of those 53, there are only two women, said Army spokesperson Cynthia Smith.
And Myron Reineke, top civilian official at the Mission Command Training Center at Ft. Leavenworth, Kansas, said mentors at Ft. Leavenworth were "overwhelmingly Caucasian."
For the U.S. Army, in 2020, Black people made up 22.7% of enlisted soldiers, 16.5% of warrant officers, and 11% of officers on active duty.
Other existing issues include Lt. Gen. Gary Volesky, who was suspended after mocking first lady Jill Biden; and Lt. Gen. David Huntoon, who used aides to staff private charity events, feed a friend's cats, and provide driver's lessons – Huntoon later agreed to reimburse them more than $1,800.
"This is the crux of the problem with many in our military: They refuse to play by the rules and are allowed to get away with it," said Rep. Jackie Speier, chair of the House Armed Services Military Personnel subcommittee. "I expect to be briefed on the so-called mentor-mentee program. If it is a post-retirement sweetener for military brass, it not only offends me and the American taxpayer, it suggests a culture that continues the good ol' boy network of feathering the nest of the elite officers no matter what."