An Oklahoma Christian University recruiter late last month went to an Oklahoma City high school and told 11th grade students to form a line by skin color — darkest to lightest — and hair texture — nappiest hair to straightest hair, reported KFOR News.
The university has since fired the recruiter and has said it will apologize to the entire high school.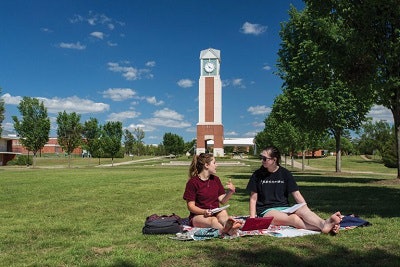 One student told KFOR News that the recruiter "barely talked about the school itself."
"He was like, 'Let's play a little game,'" said another student. "He said, 'Okay, everyone now line up from darkest to lightest skin complexion.'"
Korey Todd, a student at the school, told reporters the 'game' made him feel "uncomfortable," reported Newsweek.
"He was actually a White male," said Todd. "It seemed like he wasn't really knowledgeable how to speak to people even in a diverse school. He did not rationalize why he did 'this game.'"