After two years, the Biden administration has officially announced the end of the pandemic-related federal student loan repayment pause in January 2023. But while some borrowers will resume their monthly payments, others will take a different action, hoping to affect broader change in higher education funding with a national student debt strike.
The Debt Collective, a debtors union working to cancel education and healthcare debts, successfully executed a student debt strike in 2015 that led to the cancellation of $5.8 billion of debt accrued by students attending a predatory, for-profit institution. With this next strike, the Debt Collective hopes to influence the federal government to cancel all remaining student debt.
Two weeks ago,  the Biden administration issued student debt cancellation of $10,000 for individuals earning under $125,000, and up to $20,000 for those who received Pell Grants to pursue their education. But activists and scholars say that, while this latest wave of forgiveness was a step in the right direction, total cancellation is the best option to confront the exponential impact student debt has had on Black communities, marginalized groups, and those from low-income backgrounds.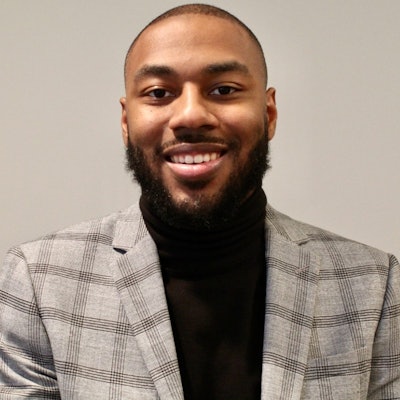 "The end goal of any strike, particularly this strike, is to raise awareness about the issue, to galvanize support. We don't get to $1.7 trillion in student loan debt as a nation by individual level actions of borrowers—this is a fundamental systems issue," said Dr. Jonathan C. W. Davis, director of research at the Equity Research Cooperative (EQRC), a non-profit that works to advance the social, economic, and political goals of communities of color through research and financial redistribution. "The debt strike is that stop-gap that people are going to and need to use to protect themselves, keep money in their pockets, and live lives that everyone would hope for: having food, shelter, and affording basic necessities."
Davis is a co-author of the 2020 Education Trust's report, Jim Crow Debt: How Black Borrowers Experience Student Loans, which surveyed almost 1,300 Black graduates to gather data on how student loans impacted their lives and perspectives.
"I think about Black borrowers as canaries in the coal mine when it comes to student debt. Black borrowers borrow more on average, default at higher rates, and take longer to pay off their loans," due to racial discrimination experienced in the job market and a lack of generational wealth, said Davis. "We've structured higher education and debt financing that's felt and experienced the worst by Black borrowers. So, if we think about setting up solutions to this system, we have to center those most impacted."
The crux of the upcoming strike's action is to help striking borrowers owe $0 a month. To do this, the Debt Collective suggests various methods, including submitting a Borrower Defense Claim. Once submitted, the borrower is placed in administrative forbearance while their request is reviewed. Another option is applying for Public Service Loan Forgiveness (PSLF). The Biden administration's PSLF waiver, designed to give more borrowers access to PSLF forgiveness, expires on October 31.
In 2015, the Debt Collective's first strike organized 15 former Corinthian Colleges students as they pushed the Obama administration to enforce the borrower defense law to protect students who were intentionally misled by their post-secondary institution about job and salary expectations after graduation. The strike grew to over 100 participating members, and on June 1, 2022, the Biden administration announced it was cancelling the loan debt of all former Corinthian students, over half a million borrowers.
Since then, the Debt Collective's movement has gathered increased attention from other activist organizations, including the National Association for the Advancement of Colored People (NAACP). For Dr. Charles H. F. Davis III, an assistant professor in the Center for the Study of Higher and Postsecondary Education at the University of Michigan, the 2015 strike and the momentum it gained shows that activism and striking have been effective influencers of federal government policies.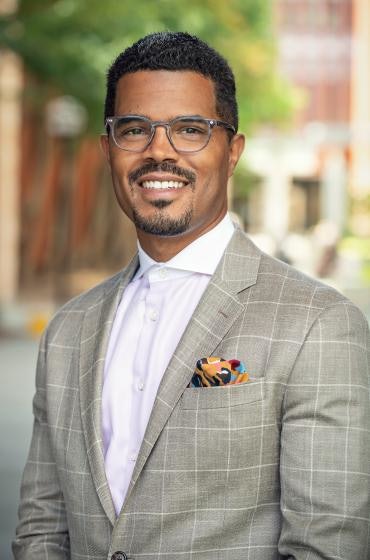 "We can get rid of debt from for-profit institutions, but it's not all the debt. If you can agree that [for-profit debt] is not ok, then what makes it ok for the other institutions, who serve far more students and have more debt overall than some of these private institutions? How does the logic stay consistent?" he asked. "We shouldn't accept it, as if it's enough to pacify our other concerns. We asked [the federal government to cancel] all of the debt, and it needs to be all of it."
Striking on loan repayment does not come without risks. Going into default can result in damaging hits to credit scores, paychecks being garnished, and increased difficulty in renting apartments or finding employment. The Debt Collective and strike advocates advise those interested in striking to do so cautiously, reaching out for advice where needed.
For Jonathan Davis, the upcoming debt strike is "a call to action," that can fundamentally redress higher education and the student loan system as a whole.
If the federal government does not clear all student debt, if state governments do not reinvest funding into higher education, and if the Pell Grant remains at its current value, then, said Jonathan Davis, "our only remaining option is to take individual actions that will protect ourselves while also advocating on the backend. A debt strike is as necessary as all these other efforts to push for broad base cancellation."
Liann Herder can be reached at lherder@diverseeducation.com.