The Baltimore Police Department has released surveillance video of persons of interest sought in connection with the mass shooting at Morgan State University and are asking the public to help identify them.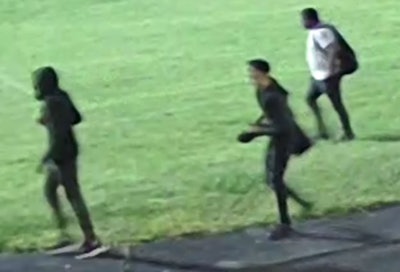 The gunfire Tuesday night – which wounded five people with non-life-threatening injuries – appears to have been the result of "a dispute between two smaller groups, and one individual was a target of two individuals who had weapons," said Baltimore Police Commissioner Richard Worley.
None of the five were the intended target and the shooting does not appear to have been racially motivated, according to officials.
All classes at Morgan State are canceled for the rest of the week. Homecoming events are also canceled or postponed until a suspect is identified, Morgan State President Dr. David K. Wilson said.
So far, no arrests have been made.