The COVID-19 pandemic, and the campus closures that have ensued, could pose significant enrollment and financial challenges to colleges and universities, says Fitch Ratings, a credit rating agency.
According to its report released March 12, campus closures sustained for more than a few weeks may strain operating costs and revenue, especially as "auxiliary services have grown in relative importance," states the report.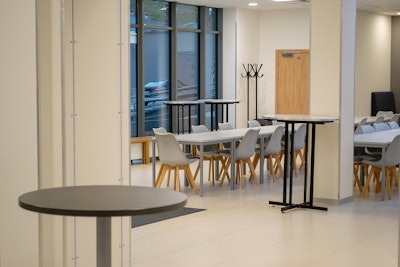 Those auxiliary services include housing, dining and parking.
"Each campus is having to weigh the safety of their students, their faculty and their community against the financial pressures that may result if they do need to close," said Emily Wadhwani, a director at Fitch Ratings who specializes in higher education finance, to Diverse. "Certainly, each campus is experiencing this slightly different."
Currently, schools are not required to provide refunds for auxiliary services, especially since they're typically paid for upfront. However, Wadhwani said some schools may opt to do so on a prorated basis. For instance, WPRI reported that Brown University recently announced that it would offer credit or a refund for any unused room and board charges after March 22, which is the date it has asked its students to leave campus by.
"It isn't clear to us that in every case, refunds will be offered or demanded by students," said Wadhwani. "It depends on the type of student base that you have and the scholarships that you've offered … I think we're going to see a bit of a mixed bag."
Additionally, as athletics departments lose ticket sales due to canceled games, sports-related revenue, too, will significantly decrease. Fortunately, "most universities do not depend heavily on revenue from sporting events," states the report.
Instead, the largest blow universities may endure will be shrinking enrollment, especially where international students are concerned. For though they only comprise 5.5% of all U.S. enrollment, the report notes that international students disproportionately contribute more in tuition revenue given they typically pay full tuition rates. At the University of Washington, for instance, international students pay roughly three times as much as in-state students, according to a New York Times report.
For the past three years, the international student population in the U.S. has been declining, according to an AP report, and recent travel restrictions at the peak of recruitment season will only exacerbate that decline, said Wadhwani. As a result, the report states that universities relying heavily on international students for tuition revenue, especially from China, could face the most strain.
"We're already experiencing a decline in international enrollment and interest in U.S. education," said Wadhwani. "And for this particular cycle, a lot of the activity that would have just been ramping up and peaking has, of course, been abruptly cut short."
That's not to say domestic enrollment patterns won't shift as well, because Wadhwani says past crises have influenced students to stay closer to home and family.
However, it's important to note that the Fitch report could only base its predictions on past crises, which were typically isolated to a single region, such as a natural disaster or small outbreaks. Dealing with a worldwide pandemic, said Wadhwani, is new territory for many U.S. institutions.
"We're really building our analysis on, what I would characterize as, more isolated incidents in the past that we've seen in different places," said Wadhwani. "Certainly nothing that is this widespread or of this magnitude."
Given the pandemic's magnitude, college students across the nation are being asked to attend lectures and complete courses online to mitigate the spread of the virus. Consequently, it's possible that, under the current situation, students and faculty who were previously skeptical of online learning might learn to like it — or even prefer it.
"If it's largely successful in providing a seamless platform for education for certain students, they may opt to continue in that same vein next fall," said Wadhwani. "And that applies to faculty too, quite honestly. They both have been forced to sort of adopt this new reality, at least for a period of time, and it may be less troublesome and challenging and problematic as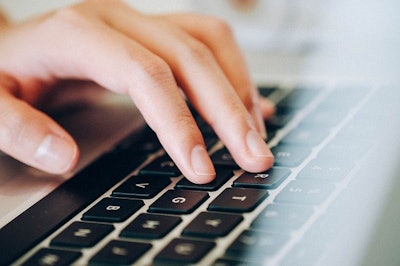 previously envisioned."
Such a transition would accelerate the push for moving courses online, ultimately changing the landscape of online learning. As a result, the report states, "Enrollment may decline at universities where online learning platforms are not robust during campus shutdowns."
So, which schools are most prepared to handle the turbulent predictions?
According to the report, schools with "greater operating margins and cash flow flexibility should be in a stronger position to weather uncertainty," while schools with limited liquidity, reliance on tuition revenues and a heavy dependence on endowment — which will likely be affected by unstable markets — will be at greater risk.
However, it's "still the early days," said Wadhwani. For now, colleges will likely be paying close attention to summer melt, or the tendency for admitted students to back out, in the months to come.