As fear surrounding COVID-19 continues to grow, Asian students continue to face racist and xenophobic behavior from their peers at various institutions.
On Monday, Pipe Dream, the student paper at Binghamton University in New York, reported various recent racist incidents on its campus as a result of the virus. When the Kappa Phi Lambda, an Asian-interest Greek organization on campus, hosted its semesterly Philanthropic Juice Pong Tournament, it received a submission from someone under the username "coronavirus" calling the sorority sisters "fat ch***s."
In an email to the student paper, president of the Asian Student Union, Michael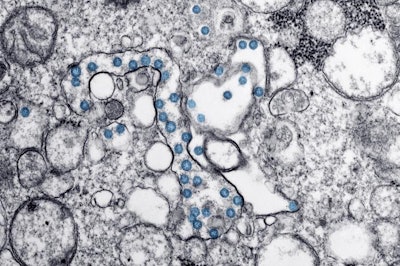 Messina, wrote, "It has been difficult for all of us to see so much racism and xenophobia toward our community because of coronavirus and we can only hope that our campus would serve as a safe space for us. As a chapter, we hope that everyone takes the time to educate themselves on how to stay safe during this time."
Meanwhile, at Andrews University, vice president for diversity and inclusion, Michael Nixon, sent a university-wide email last month concerning xenophobia on campus, reported Campus Reform.
In the email, Nixon noted that he had received letters from Asian community members, who said they had experienced ostracizing behavior such as people visibly avoiding them or making remarks about their face masks.
"In this particular situation with global healthcare risks, we discover that sometimes the most immediate fear is often about the 'other' person in our midst," Nixon wrote. "At times we may even perceive those individuals or groups to be a potential and direct risk to our own health or safety, based solely on the individual's appearance or cultural heritage rather than documented health risk factors."