Moody's, a credit rating agency, this week downgraded its U.S. higher education outlook from 'stable' to 'negative', as college and university operations in the country have been thrown into complete disarray due to the spread of the coronavirus.
Many campuses have suspended in-person teaching and moved online, several have told students to leave campus, college athletic events have been canceled and enrollment-related events have taken a big hit. All of these developments will have a major effect on institutions' bottomlines, which is what led Moody's to lower its outlook.
Its downgraded outlook follows a recent report from another rating agency, Fitch, which also said the pandemic could pose significant financial challenges to colleges and universities.
Moody's said in its report, "Outlook Shifts to Negative as Coronavirus Outbreak Increases Downside Risk," that in fiscal 2021, universities will face disruption in "enrollment, state support, endowment income, philanthropy and research grants."
The agency said the already precarious financial condition of many universities makes them even more vulnerable to pandemic-related disruptions.
As it is, as much as 30% of universities' operating performance is weak, said Moody's. That means it will be more difficult for them to adapt to financial and academic changes. In contrast,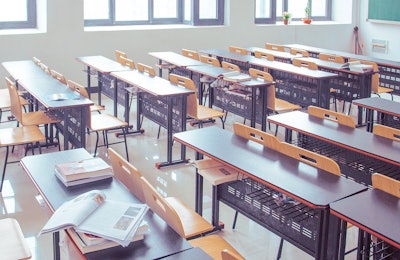 institutions with more budget flexibility — due to strong liquidity and cash flow — will adapt better and sooner.
The perilous plunge of the financial markets won't help universities because it will affect their assets and liabilities.
Moody's said it will take not only a market recovery for it to move the higher education sector's outlook back to 'stable,' it will also need to see robust enrollment in the coming fall semester.
It isn't just domestic enrollment that will be hit. International enrollment, already declining these past few years, will likely see further lows. This will matter because international enrollment accounts for about 5% of the total sector's enrollment. Some universities have greater exposure to a decline in international students, with approximately 10% of Moody's-rated colleges garnering over 10% of their total revenue from this source, the agency said.
"Concerns around student health and safety, travel and other disruptions could further impair international student demand," the report stated.
The sector will also be pressured with institutions likely moving more resources to scale up online learning. And the cancellation of study-abroad programs, the loss of room and board income and cancellation of larger athletic events such as the NCAA basketball tournament will further hit revenue.
Sarah Wood can be reached at [email protected].