Protestors at Syracuse University last week reversed their decision to continue occupying a campus administrative building as the coronavirus emergency progressively worsens in the U.S.
The group, #NotAgainSU, began occupying the building on Feb. 17 to protest the more than 20 hate-inspired incidents that have occurred on campus since November 2019.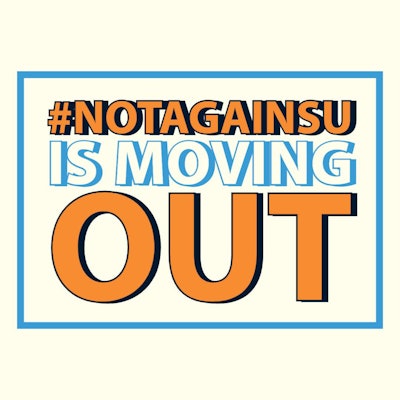 But, roughly a month into their occupation, it became clear that COVID-19 was quickly evolving in the U.S. and Syracuse University subsequently moved courses online and asked students to return home. At that point, however, #NotAgainSU refused to leave the administrative building and criticized the university's response to the pandemic.
In a statement posted to Twitter, the group wrote, "The university's abrupt decision to move courses online has created campus-wide uncertainty and neglects many students who utilize work studies, live with food insecurity, have no access to wifi, do not have immediate means to travel, or have no homes to return to. This is yet another example of the administration's continual disregard for marginalized students."
But on March 18, the group changed its mind, posting on Twitter that they would be ending their occupation after having set up a virtual meeting in "the near future" with the administration "to solidify the commitments they made in negotiations," regarding a list of demands the group had issued to the university.
"This movement is not over but this chapter of the Crouse-Hinds occupation is," the tweet, which didn't mention the coronavirus, said.