The American Council on Education and 31 other higher education institutions on Monday wrote to Congress saying it should be careful pursuing any large-scale student debt forgiveness measures in response to the coronavirus pandemic because they may end up benefitting high income and other borrowers who don't require such help.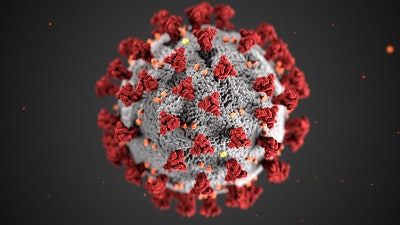 "… any debt relief program should be targeted to borrowers who are financially distressed and face the greatest difficulty repaying their loans," the associations said in letters to the House and Senate. "This approach provides both the greatest stimulative benefit—freeing individuals with limited resources from unmanageable debt burdens—as well as addressing equity issues in student debt that have grown more pronounced in recent years."
The associations urged Congress to instead institute relief measures for student loan borrowers through June 2021 or until the unemployment rates remain below 8% for three consecutive months, so they can better deal with the financial stress created by the coronavirus pandemic. They advocated these measures for the 13.7 million students borrowing to finance their college education and to the 44 million borrowers already in repayment.
The associations said Congress should continue until June 30, 2020, the relief provided by the coronavirus stimulus package, or the CARES Act, by extending zero-interest deferred repayments for borrowers and the suspension of collection activities from borrowers in default. They also proposed extending the post-graduation grace period for one year for students leaving school to help them gain their financial footing after graduation. And they urged Congress to provide a lower student loan interest rate of 1.5%, instead of the current 4.53% for Stafford loans for undergraduates and 7.08% for GradPLUS and Parent PLUS.
"By making a college education more affordable, Congress can ensure students do not drop out due to sudden changes in their financial circumstances and that prospective students are able to begin postsecondary education," the letters said. "By providing loan relief to borrowers who have already left campus, Congress would ensure that more money is available for their immediate needs, and that additional financial security is available to Americans struggling in these difficult times."