Davidson college said it is offering all students, except seniors, the option to defer paying fall 2020 semester tuitions and other fees until August 2021, saying students may need flexibility due to the economic fallout caused by the coronavirus pandemic.
Seniors graduating next spring can defer the fall semester bill until April 1 of next year, said the North Carolina college in a statement on its website.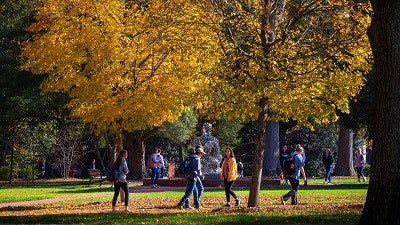 "They can postpone paying part or all of the full family contribution, which is the amount not covered by scholarships and financial aid," said the college, which practices need-blind admission and meets the demonstrated financial need for all students.
Davidson will decide later whether to extend the same offer for the spring 2021 semester, it said.
"Our primary purpose is the development of humane instincts, discipline and creativity as key to preparing students for lives of leadership and service," said Alison Hall Mauzé, chair of Davidson's Board of Trustees. "This adaptation to their urgent needs reflects that purpose and helps us send more of them into the world at a time when we need these smart, driven and kind people."