To help college students access food and nutrition during the COVID-19 pandemic, Senators Tammy Duckworth (D-IL), Dick Durbin (D-IL), Kamala Harris (D-CA), Elizabeth Warren (D-MA), Chris Murphy (D-CT) and 14 of their colleagues called for the activation of the Disaster Supplemental Nutrition Assistance Program (D-SNAP), in a letter sent to Senate majority leader Mitch McConnell and minority leader Chuck Schumer, said a press statement.
The senators' statement comes after the U.S. Department of Agriculture denied multiple states' request to waive the college student eligibility rules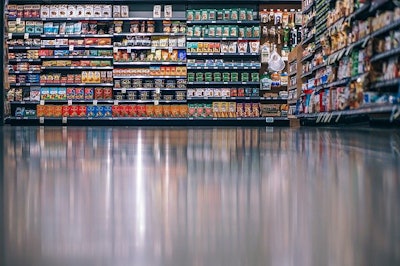 for the federal Supplemental Nutrition Assistance Program, or SNAP. Many argue that SNAP's requirements for students, such as working at least 20 hours per week or having dependent children under age 12, are too stringent — especially in the face of the country's rising unemployment due to the pandemic.
"These high eligibility criteria leave many food-insecure college students ineligible for SNAP benefits," said the letter. "… As a result of the COVID-19 pandemic, students have lost on- and off-campus employment and can no longer fulfill the SNAP 20-hour work requirement. Thus, even the few students who could access benefits are now ineligible for SNAP benefits."
According to the letter, a survey in 2019 showed that 39% of America's college students reported being food insecure within the previous 30 days of being polled. Among those students, food insecurity disproportionately affected Black, Latinx and indigenous students as well as students who were parenting or had been in foster care.
"College students across the nation are facing unprecedented challenges amidst the COVID-19 pandemic. For many, shuttered campuses have exacerbated their food insecurity," stated the lawmakers. "… Many college communities have woven a safety net for food-insecure students with food pantries, on-campus meal provision, and similar programs, but many of those services are inaccessible during this pandemic due to social distancing and campus shutdowns."