With epidemiologists warning that the coronavirus will likely remain a threat in the fall, two more schools — the University of Colorado Boulder (UC Boulder) and Oakland University in Michigan — have announced they plan to take a "hybrid" approach for the fall semester by combining remote instruction with face-to-face learning.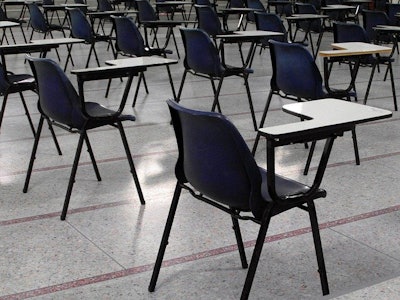 "At this point, indications are that COVID-19 will remain a threat into the fall," said Oakland University president Ora Pescovitz to the campus community, according to
The Detroit News
. "As we prepare for the fall semester, we are planning for a hybrid approach that includes both face-to-face and remote instruction."
Likewise, UC Boulder
announced
it would explore blending remote learning with in-person instruction, clarifying that on-campus experiences would "be supported by robust public health mitigation and safety measures that reduce the risk of transmission."
Last week
, San Jose State University said it will conduct almost all its classes online this coming fall semester, but added that it plans to offer a few courses in person, in disciplines such as art and dance.