Three more universities have announced they plan to reopen for the fall semester with in-person classes, campus housing and dining facilities, and with enhanced coronavirus protection protocols.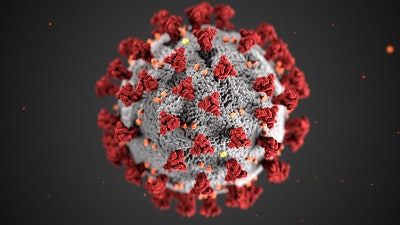 Washburn University, based in Topeka, Kansas, said it plans to take extra steps for the safety of everyone on campus and will institute appropriate social distancing and enhanced cleaning and disinfection of classrooms. It will reopen residence halls but with a plan to reduce the density of occupancy with fewer students in each suite or apartment on campus.
"We also think that many students will not want to leave the state and will stay near family here in Topeka," said Dr. Jerry Farley, president of Washburn University, in a statement on the institution's website. "In fact, we expect that some students from the Topeka area who have chosen to attend college elsewhere, may decide to come to Washburn this fall and we will be ready to welcome them.
Meanwhile, Virginia's Radford University, too, said it will reopen for fall on Aug. 3, with face-to-face instruction beginning Aug. 24. The university's president, Brian O. Hemphill, said in a letter posted on the institution's website, that an Aug. 3 reopening would mean some employees may have to return to work before the state's stay-at-home order is lifted. Virginia's stay-at-home order is, for now, effective until June 10.
"In order to support the reopening effort, each vice president will develop a phased approach for the return of employees based on divisional needs and priorities," said Hemphill.
The university said it is "examining policies and procedures" to do with social distancing protocol, the use of personal protective equipment, testing availability, classroom configuration and event size.
In Texas, Baylor University said it plans to resume in-person teaching and residential life for the fall 2020 semester.
These reopening plans "are highly dependent on the continued decline in the number of COVID-19 cases within the greater Waco area," said Baylor president Linda A. Livingstone in a letter on the university's website to faculty, students and parents.
"It is important to note, however, that we are not planning for a 'normal start' of the fall semester, given the lack of a treatment protocol or vaccine for COVID-19," said Livingstone. "We are preparing to adapt our instructional and residential life models and on-campus activities, as needed, to protect our campus community while continuing to offer the distinct on-campus college experience for which Baylor is known."