The University of Colorado (CU) won't raise tuition for nearly all students across the system's four campuses for the 2020-2021 academic year in an effort to reduce the financial stress on students amid the COVID-19 pandemic, reports The Denver Post.
It's an unprecedented decision said CU officials who added that they can't remember a year in the school's history when tuition levels were not raised.
While Colorado residents and out-of-state students from all of CU's campuses will see no tuition increase, out-of-state nursing students at the Anschutz Medical Campus will still face a 3%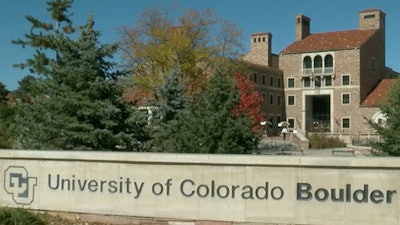 tuition increase.
The school's Board of Regents approved the measure in an 8-1 vote on Tuesday with the dissenting vote from regent Sue Sharkey who argued that tuition should not only remain flat, but decrease.
"Although there would have been times I would have applauded a 0% tuition increase, I think during this particular time, we need to be taking a look at the difficult challenges our students are facing," Sharkey said during the virtual board meeting. "I still believe the university can take deeper cuts. We should be starting at the executive level with salary increases currently being considered and likely voted on soon."
Meanwhile, another regent, Jack Kroll, suggested the school revisit tuition once there is more clarity about what the fall semester will look like, reported the Post.