The price of college has been rising for decades, with the average in-state public four-year university's tuition and fees nearly tripling in the last 30 years, according to a report from the College Board.
Now universities face difficult decisions about whether to continue the trend or freeze tuition amid the COVID-19 pandemic. A growing number of colleges and universities – like William & Mary College, Pomona College and Central Michigan University – are suspending price increases for the upcoming school year, but some institutions are planning tuition hikes despite pushback from students.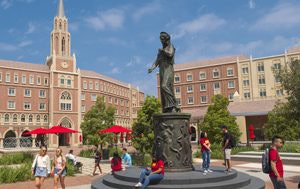 The University of Southern California (USC) is moving forward with a 3.5% tuition increase, approved before the coronavirus crisis.
"The reality is that the costs of running a university continue to rise each year, and tuition only covers a portion of the cost of a student education," read a statement from the university earlier this month to Annenberg Media, a student publication at USC. "We anticipate an even greater need for financial assistance in the coming year, and we remain firm in our commitment to meet the financial needs of our students and their families."
In an online State of the University address in April, USC president Dr. Carol Folt said the university expects an operational deficit between $300 million and $500 million through June 2021 because of coronavirus-related expenses.
Still, students and parents expressed frustration on Twitter.
One student wrote that the hike would be a "massive ripoff" if the fall semester remains online.
USC "not only refused to refund us tuition, but also increase it for this year," another posted, referring to a class-action lawsuit filed against USC for not refunding tuition and fees for the past semester of remote instruction. "[I] have to laugh," he added.
Facing a drop in enrollment, the Minnesota State system is still considering a 3% tuition increase included in a higher education funding bill passed in 2019. While chancellor Dr. Devinder Malhotra said last month he would think about a tuition freeze, leaders proposed budget solutions with the tuition hike included, according to Pioneer Press. Trustees are scheduled to vote on the matter in June.
The May board of trustees meeting "included a discussion of various scenarios that would impact our FY2021 operating budget including tuition increases ranging from 0% to 3%," Bill Maki, vice chancellor for finance and facilities, said in a statement to Diverse.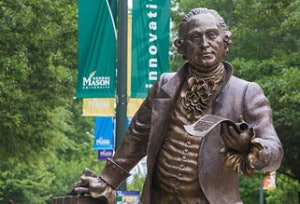 Despite student protests, the City University of New York (CUNY) system has yet to change course on a tuition increase approved before the pandemic, in December. In the 2020-2021 academic year, CUNY's tuition will go up by $200 and it will charge an additional $120 'wellness fee.'
In an interview with Spectrum News 1 earlier this month, CUNY chancellor Dr. Félix Matos Rodríguez acknowledged students' financial struggles and that "the world is a different place today" than when the increase was proposed. However, "we're also aware that the state, the city might be facing tough budgeting times. So, no decisions have been made about tuition for next year …" he said. "We are waiting to see what the landscape is closer to the end of June when we have to enact our budget to make that decision."
Meanwhile, the system's student senate collected statements from nearly 1,600 students opposing the increase. Timothy Hunter, chairperson of the CUNY University Student Senate and CUNY student trustee, described testimonies from students who lost their jobs, students facing housing insecurity and students serving as essential workers.
Even if the increase sounds like a small amount to some, "$320 is textbooks for a whole entire semester … $320 is food. $320 is someone's phone bill," Hunter said, noting that over half of CUNY students have an annual household income under $30,000. "If CUNY administration thinks that's a little bit of money, I question whether or not they know the students who attend the university."
Hunter recognizes that colleges and universities are hampered by their access to federal, state and city funds, and CUNY leaders are worried about a dip in city and state funding this year. He also knows adjunct faculty are worried about impending layoffs as a result.
But for him, those aren't excuses to make the cost "a burden on the backs of students," he said. "The state and the city need to step up to pay for salaries. I don't know who needs to take a pay cut but … we're looking at pricing students out of college in the upcoming semester."
George Mason University leaders, like CUNY's, are also concerned about state funding. The university's board last week voted for a flat tuition increase of $450, with a stipulation that George Mason prioritizes lowering tuition if more federal and state funding comes through.
"The board heard from many of our students and understands that many are experiencing hardships from the crises," said Tom Davis, the rector of George Mason University, in a statement. "We tried our best to balance those concerns with the fiscal realities we face."
In its statement, the school also promised to use the funds "to make critical investments in student success," like academic coaches and advisors, and outlined that stimulus funds from the CARES Act would be disbursed to students in need with checks averaging $1,000.
"We know that even a small tuition increase can affect our students and their families," said interim president Anne Holton. "At the same time, we must make strategic investments to serve our students and keep them on track to graduate."
Sara Weissman can be reached at [email protected].