More than 1,200 faculty, students and alumni of Boston University have signed a faculty petition created last week to make in-person teaching optional this coming fall semester for the safety of teachers and students during the COVID-19 pandemic.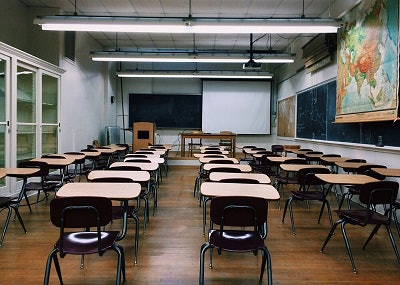 A separate petition has been created by students as well, in support of this faculty demand. Both petitions were sent to university leadership on Monday.
As per the university's current plan, students will have a choice of attending in-person classes or taking classes remotely under a new hybrid teaching format the university is calling Learn from Anywhere. The student petition says "the BU administration has not extended the same consideration to BU faculty" and it should.
The faculty petition says teaching in person should be made optional for all university instructors. This includes tenured and tenure-track professors; fixed-term faculty; adjunct faculty; part-time instructors; graduate student teaching fellows; teaching assistants; and graders.
In the petition, faculty members said the move should be considered "out of respect for the autonomy and wellbeing" of both teachers and students.
In an open letter published on June 2, faculty members Russell Powell and Daniel Star said faculty "are the lifeblood" of universities and deserve the same choice that students have in deciding to be on campus or remote.
"Like the students they teach and mentor, faculty members find themselves in diverse medical, familial, and geographic circumstances and have very different tolerances for risk," said the letter. "A blanket requirement that faculty teach in person without regard to their medical and family situations would be an unconscionable breach of the university's moral fiduciary duties to faculty members, one that places the overwhelming weight of the health burden of this once-in-a-century pandemic on important and vulnerable stakeholders."