Discontent over reopening college campuses for in-person classes in the fall amid the COVID-19 pandemic is growing and more faculty and staff around the country are demanding that instruction be moved online for health and safety reasons.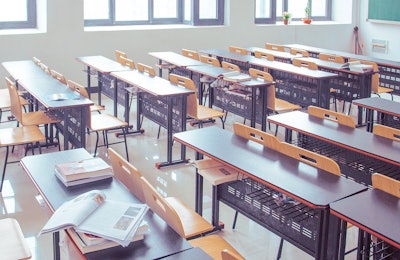 More than 250 faculty and instructors at the University of Iowa have signed a pledge to move instruction online. Over 1,000 faculty, students and alumni of Kutztown University signed an open letter posted Monday criticizing reopening protocols. On Tuesday, close to a 100 Virginia Commonwealth University professors formally asked the institution to switch to a fully virtual fall semester. And a group of around 30 tenured faculty at the University of North Carolina (UNC) Chapel Hill has urged students to stay home this coming fall to protect their health and that of other students and staff.
"We recognize that some of you will have to live on campus this fall semester for financial or personal reasons, and we want to help ensure that campus is safe for you," wrote UNC Chapel Hill faculty in an open letter published in The Charlotte Observer. "We implore the rest of you to stay home this fall. We believe that this will result in a better fall semester for most of you. It is also a tangible way for all of us to contribute to the health and safety of our loved ones and the Carolina community."
In their letter, members of the Kutztown University community have demanded answers to specific safety protocol questions and threatened they will call for a vote of no confidence in the university leadership if their concerns are not addressed satisfactorily by Aug. 24.
In their letter headed "The Acceptable Number of Deaths is Zero," university community members criticized "inadequate leadership" of the institution, citing poor communication and disinterest in addressing health concerns.
"Faculty have attempted to address their concerns through normal channels throughout this crisis," they wrote. "Faculty have cited state and federal health standards in their requests for COVID-19 mitigation and a safe return to class this year. For the most part, these efforts have been unsuccessful."
In their pledge, University of Iowa faculty said their institution has "failed to be a responsible community health partner" by not doing enough to limit the spread of the coronavirus.
"COVID-19 cases continue to surge in Iowa; nearly 900 Iowans have already died. Testing is not widely available and tracing capacity is limited," they said in the pledge. "Despite these risks, the University is planning for a physical return to campus, heightening already dangerous conditions for students, instructors, faculty, and staff by prioritizing face-to-face instruction. A safe return to face-to-face instruction is impossible due to the limited availability of adequate physical classroom space and the lack of provision for frequent testing, contract tracing, or the medical and logistical support necessary for the safety of all workers on campus."
Many colleges and universities, especially those that rely on tuition dollars, face the unenviable reality of potentially losing students if they decide to remain online in the fall, wrote Susan Dynarski, a professor of education, public policy and economics at the University of Michigan, in The New York Times this week.
"Many college administrators rightly fear they will lose students to their competitors if they don't hold out the promise of in-person classes — which means opening their campuses," Dynarski wrote. "This creates what, in economics, we call an immense coordination problem. The first colleges to announce that they are teaching entirely online will risk a plunge in enrollment and tuition revenue, so relatively few have been willing to do so."
Still, in the past weeks, many colleges and universities have reversed their decision to open for in-person instruction in the fall.
Late last month, Georgetown University announced it is altering its decision on a hybrid fall plan – a mix of online and in-person classes — to go fully online. Other universities in the Washington D.C. area, including George Washington University and American University followed suit. And in Atlanta, three prominent historically Black colleges and universities — Morehouse College, Spelman College and Clark Atlanta University — also announced they will remain fully online this fall due to escalating COVID-19 cases nationwide.
Morehouse president Dr. David A. Thomas acknowledged in his letter to the campus community that, like many students, he too would miss the face-to-face interactions with scholars but added that the risk to the college community was too great to open the institution for an in-person fall.
"This is a disappointing turn of events for all of us, but I believe it is the best and most prudent path forward," wrote Thomas. "It is imperative that we get this right because there is too much to risk if we don't. Morehouse educates 2,200 students and employs approximately 475 faculty and staff members. We must delay our exceptional on-campus experience for the well-being of everyone in our community."