With Iowa having among the highest rates of COVID-19 infection in the U.S. right now, a recent report from the White House coronavirus task force is advising Iowa's university towns to "dramatically ramp up" testing, contact tracing and isolation plans.
"University towns need a comprehensive plan that scales immediately for testing all returning students with routine surveillance testing to immediately identify new cases and outbreaks and isolate and quarantine," the report said.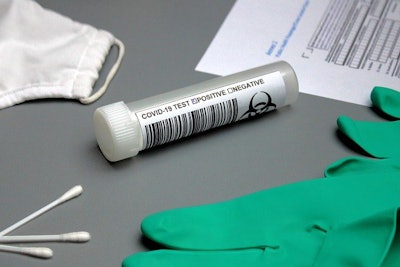 But, according to The Daily Iowan, the University of Iowa's (UI) student newspaper, UI did not test returning students before they moved into residence halls and, currently, it is only testing someone if they show symptoms or have been exposed to someone with the virus.
UI President Bruce Harreld said that's because the university still has "limited capacity" for testing but that it hopes to eventually test anyone who wants a test, regardless of whether they have symptoms. He did not provide a timeline for when that might be.
Meanwhile, the coronavirus taskforce also asks that Iowa university towns provide access to quarantine and isolation sites on or near campus for students who test positive, rather than allowing them to return home. And staff working at those sites should be tested weekly, it says.
Additionally, university towns should close bars in 61 counties and limit restaurant capacity to 50% in "yellow zone" counties and 25% in "red zone" counties, says the report, which goes on to recommend a statewide mask mandate.