Of the 42 communal living houses at Indiana University-Bloomington, 30 are being told to quarantine following positive COVID-19 cases on campus, reports the Indianapolis Star. As part of the directive, in-person activities (other than housing and dining) are suspended until Sept. 14 at the earliest.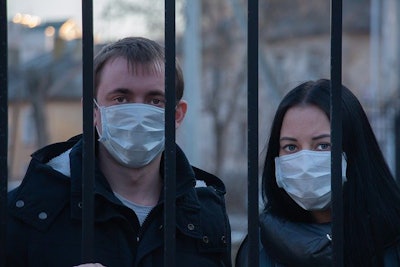 Approximately 2,600 students live IU's communal living houses, which are mostly fraternity and sorority houses. According to the Star, IU Bloomington reported an 8.1% positivity rate among students in fraternity and sorority housing, compared to a 1.63% positivity rate among students living in residence halls.
Because IU does not own the houses, the quarantine directive comes from the Monroe County Health Department.