The University of Richmond announced the school will be using modular homes for students to have spaces to self-isolate and quarantine in, NBC12 reported. This makes UR the only university in Virginia to secure the modular homes for quarantine.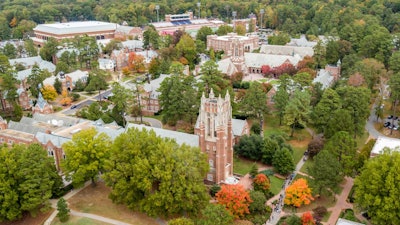 According to NBC12, there are five 10-person units and 25 single-person units. All units will be furnished with a TV, mini-fridge, microwave and desk. Food will also be provided.
The single-person units are equipped with a bathroom so there is no need for students to leave them.