Boulder County public health officials will only allow students to gather in groups of two, a lighter version of its ban on gatherings of 18- to 22- year-olds, issued last week. The original two-week policy came after the Colorado Department of Public Health and Environment found Boulder's campus to have the largest outbreak in the state.
These delicate negotiations between campuses and their surrounding communities aren't new. Higher education scholars have long expressed concern about town-gown relations, the sometimes-fraught relationships between colleges and the towns that host them. But the pandemic is an unprecedented strain on those ties, as university and municipal leaders try to balance public safety and an influx of students returning to campuses.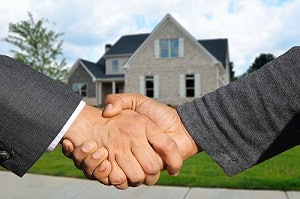 Universities that previously cultivated strong campus-community connections are faring better than their peers. These relationships are like "a marriage that cannot end in a divorce," said Beth Bagwell, executive director of the International Town & Gown Association. "A good town-gown relationship needs to be developed before a crisis or else you're always being reactive."
Her association ran two focus groups with members of university communities, which found that their top concerns were health and economic security. For some, students' return to campus felt like a boon for struggling local businesses, but it was also of "deep concern" to residents as universities continued to see upticks in COVID-19 cases.
In general, fissures between universities and their communities stem from two major issues: student misbehavior and land use at the edge of campuses, said Dr. Stephen Gavazzi, a professor in the College of Education and Human Ecology at The Ohio State University. Property "gobbled up" by universities is tax-exempt, which means that land can't be used for enterprises that bring in municipal tax dollars. But during the pandemic, student misbehavior is the kicker, as parties in off-campus housing lead to increasing infection rates.
Universities are trying to make sure students adhere to coronavirus protocols, noted Ron M. Jackson, formerly the president of the International Town & Gown Association and associate dean of students at Arizona State University. But with limited campus housing, more and more students are moving to the periphery to stay close to their peers. Universities might not even know where their students are living, which makes them harder to manage.
"Even when trying to collect census data, some of the universities have an idea where their students are, but they really couldn't tell you an actual address," Jackson said.
These conflicts aren't great for higher education's image. A mini Population Panel survey found that less than half of all participants agreed – or strongly agreed – that public universities are meeting community needs, both in terms of COVID-19 and racial justice.
That should concern university leaders, because – to paraphrase President Abraham Lincoln – "you can do everything with public sentiment, and without public sentiment you can't do a thing," Gavazzi said. "It's important for presidents and other university leaders to understand that they really have to have the public's backing to help the country move forward in the ways it needs to move."
But there are best practices for town-gown relationships that can help.
For one thing, communication is key. Bagwell stressed the value of having a joint advisory board where university and municipal leaders meet regularly. For example, in Boulder, there's a weekly call between university leaders and community members in which residents can ask questions.
The goal is to "address fears" and "inform the public about what you're doing, what your policies are," she said. When neighbors can speak to university leaders, "it gives the community a little bit more confidence that people are on top of things and it allows for that two-way communication."
It also helps when universities make an intentional effort to share resources, said Gavazzi, because "in the vast majority of cases, there's an unequal playing field between the campuses and the communities, because universities as a whole tend to have more resources than municipalities do. One of the things that universities should always be thinking about is how they can leverage their greater amount of resources so that they're not only meeting their own goals but they're meeting the goals of the municipality as well."
One of those resources should be public health research, Jackson noted, especially for communities of color disproportionately hit by the pandemic.
"Some universities are really doing that, lending what their research is saying, what their expertise is, to make sure we know … what we're learning about COVID-19," he said. "That's really serving us justice in the community. [Because] we're learning about this every single day. The more we learn about it, the more we can keep each other safe."
Jackson also suggested that universities set up departments to specifically handle off-campus relations – if they don't have them already – because otherwise, when campus leaders see "wild parties on the news, they have no mechanism to deal with that."
Gavazzi is hopeful that the pandemic will push universities to put a renewed focus on how they interact with their surrounding communities.
"While it's unfortunate that the circumstances are as dire as they are in some situations, I think if there's good news to come out of all of this, people are now much more aware of the importance of a high-quality campus-community relationship," he said. "…. There's a lot more attention that's now being paid to community-campus relationships, and that part, that's a really good thing."
Sara Weissman can be reached at sweissman@diverseeducation.com.