Due to the increasing surge of state COVID-19 infections, the University of Arizona will require those on campus in the spring to have a negative COVID-19 test within the previous week, AZ Central reported.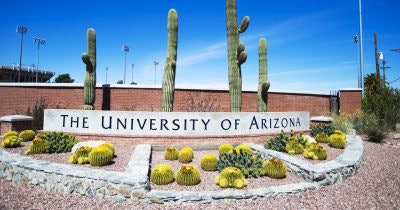 Students cannot access campus Wi-Fi without a recent negative test logged, said UA President Robert Robbins.
Staff and visitors are being asked to get tested, but there is acknowledged difficulty in regulating visitors.
Arizona officials reported on Monday 1,567 new COVID-19 cases with no new deaths. Since the pandemic's start, there have been more than 365, 000 cases and 6,950 related deaths in the state.
Arizona's medical facilities are nearing overcrowding, with only 8% of intensive-care beds and 10% of all inpatient beds unoccupied Sunday.
Still, Arizona Gov. Doug Ducey has not ordered a statewide mask mandate.