With exams being held online, Texas A&M University faculty have reported heightened concerns of student cheating "on a very large scale," reports The Texas Tribune.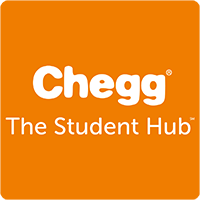 According to faculty, some students have answered online test questions faster than they can possibly read them and other faculty had discovered entire exams posted to the textbook rental and "homework help" website, Chegg. Though Chegg is meant to be used as a learning resource, it is instead gaining a reputation as a cheating tool among students, who, for a monthly fee, can submit questions to the site and receive an answer within a few hours.
Early this month, university officials asked that guilty students self-report themselves by 5 p.m. on Dec. 8, or else they may be found in violation of the academic honor code, potentially facing suspension or expulsion. Some students have come forward, arguing that the stress of online courses pointed them to seeking help online, adding that professors should have clarified what was considered acceptable or not for virtual learning. So far, no students have been suspended or expelled.
In response, "academic integrity experts said providing proactive reminders about what is acceptable helps deter students from cheating," reported The Tribune. "But, they said, common sense should dictate to students when their behavior is considered cheating."
Texas A&M is far from the only university with heightened academic dishonesty reports. Universities nationwide have reported similar trends during the pandemic, with Georgia Tech University and Boston University also pointing to Chegg as a growing cheating resource during the pandemic.
Earlier this fall, the International Center for Academic Integrity condemned the use of third parties to complete assignments, known as contract cheating, in a statement.
"Far from being a benign problem, contract cheating has implications for credibility of academic degrees, institutional accreditation and for society as a whole, as the students who engage in contract cheating graduate, enter the workforce, and move into leadership positions," the statement said.