Mills College will become an institute for women's leadership, closing as a college, SF Gate reported. This comes after the college faced financial issues for years, enrollment declines and the COVID-19 pandemic.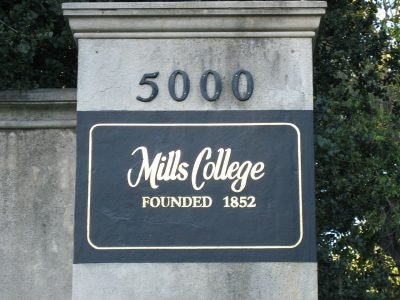 "Our goal is to deliver an exceptional academic and co-curricular experience to our students for at least the next two academic years, with Mills faculty and staff at the heart of that experience," according to a letter from Mills President Dr. Elizabeth L. Hillman. "Additional information will be provided in the coming weeks regarding academic opportunities for students. Similar planning will be launched to develop transition plans and opportunities for faculty and staff."
The 169-year-old school – one of few women's colleges in California – will not enroll new first-year undergraduate students anymore and will likely confer its final degrees in 2023, Hillman wrote.
"Mills intends to continue to foster women's leadership and student success, advance gender and racial equity, and cultivate innovative pedagogy, research, and critical thinking by creating a Mills Institute housed here on campus," Hillman wrote.