Rutgers University students taking on-campus classes in the fall will have to be vaccinated for COVID-19 and faculty and staff are strongly urged to get vaccinated as well, USA Today reported.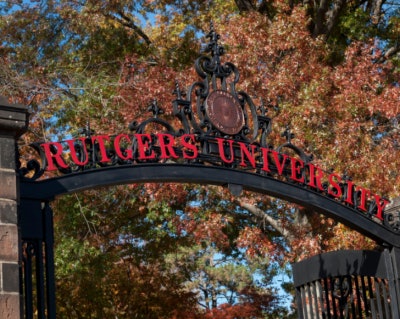 This is the first mandate of its kind in the U.S.
Students may request an exemption for medical or religious reasons. Students enrolled in online courses will not be subject to the requirement.
Federal officials have said they expect vaccines to be available to all Americans by the end of May. Those on campus must continue abiding by testing and safety guidelines.
Students not yet 18 years old are advised by Rutgers officials to get the Pfizer vaccine, which is the only approved vaccine in the U.S. that can be given to those 16 or 17 years old. Meanwhile, the Moderna and Johnson & Johnson vaccines are approved for those who are at least 18.
Rutgers has approval from New Jersey to give vaccines on campus to faculty, staff and students once vaccines are available to the school, but Rutgers officials said individuals should not wait for campus vaccination.