To return for in-person learning, Delaware State University students will have to be vaccinated by the fall, The Philadelphia Tribune reported. Those unvaccinated can continue with hybrid learning.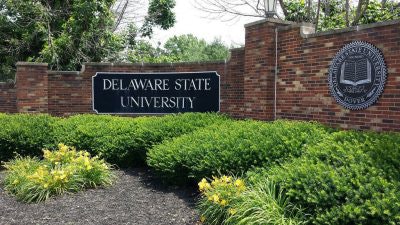 DSU wants all students, faculty and staff fully vaccinated by the fall.
DSU will have multiple graduation ceremonies in May, including a ceremony for 2020 graduates. Safety protocols will be in place, such as virtual rehearsals, fewer faculty on stage, plexiglass barriers and diplomas sent via mail.
Graduation guests need either proof of a negative COVID-19 test – taken a minimum of three days prior to the commencement – or proof of COVID-19 vaccination.
"I think it's important, and I know there's been some debate in the national scene, particularly among communities of color, about vaccination. It's important that our communities take care of each other. So while it won't be mandatory with respect to graduating, as I said, I think we have led by example throughout this process and we're now at the tail end of it," DSU President Dr. Tony Allen said during a virtual event.