The University of Michigan Arts Initiative and the University Musical Society are partnering and launching a new residency with cellist Yo-Yo Ma, Click on Detroit reported.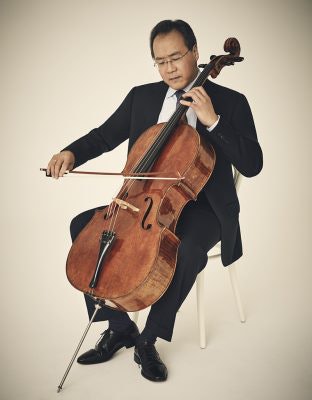 Ma will work together with six U-M students and three Michigan-based artists on a steering committee to develop new maps portraying the university experience under a pandemic.
The three artists are Detroit-based interdisciplinary visual artist Nour Ballout; Flint-based musician Tunde Olaniran; and Ann Arbor-based interdisciplinary artist Avery Williamson.
Ma's residency begins April 15 with a free, public, registration-required virtual event from 6 to 7 p.m. titled "Mapping without Boundaries."
"The steering committee will work over the summer to establish the new mapping project that will allow members of the school community to contribute their experiences through a shared platform. The project will launch ahead of the 2021 fall semester," Click on Detroit reported.
Ma's residency will finish in September with the unveiling of the virtual project.