Saint Joseph's College is fining $50 to students who violate the school's face mask policy, making the school the first Maine college to have this kind of rule, WMTW reported.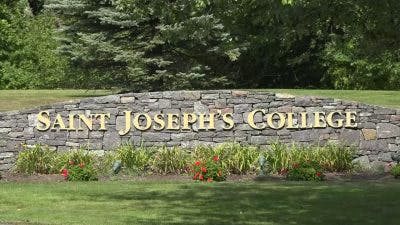 "We are using all of the tools at our disposal to try to keep COVID off campus," Saint Joseph's College Associate Vice President and Chief Brand and Marketing Officer Oliver Griswold said.
The school has issued 21 tickets in two weeks.
Junior Patrick Meyers said he was outside Sunday when he was approached by campus police.
"He kind of saw me walking without a mask on. I had it below my nose and rolled right around to me said, 'Hate to do this to you, but I have to give you a $50 fine for not wearing your mask,'" Meyers said.
Saint Joseph's officials said they are committed to student safety.
"Especially for seniors they really are looking forward to an in-person graduation and we are looking forward to offering it," Griswold said.