A survey has found that a quarter of last year's high school students decided to delay college plans due to the COVID-19 pandemic, WBMA reported.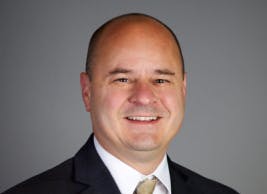 "I want to go to college, but now I'm like man, my life is set. I have this set. I kept on asking the question, do I want to go, do I not? And I finally made the decision to stick to my career and that's exactly what I'm gonna do, be a master plumber," said high school junior Nicolas Lamoureux.
"Many families are experiencing financial distress, college is perceived to be expensive, which in many cases it is, but what I worry about is that lack of interaction and direction that we won't see play out in the short term other than enrollment challenges. I think what we'll see in the next couple of years is what percentage of students follow through and then go that educational path," said Chip Reed, president of Junior Achievement Alabama.
The pandemic has high schoolers like Lamoureux considering career training and employment instead of four-year college.
"The question is what makes sense as a rate of return on your investment," Reed said.